Setting up a Virtual Office address can be completed online in minutes and offers a hassle free, productive and inexpensive way to run your business. With a virtual office, you'll avoid the cost of taking on employees, paying rent and purchasing office equipment and furniture while benefiting from a real street address in a well respected business location at a fraction of the cost of traditional office rent.
To make sure everything goes to plan, here are some of the most important issues to think about before moving forward and registering your virtual office address.
1. Choose a Virtual Office Address
A virtual office address provides your business with an instant with a professional image while also keeping your home address private from public registers. You can also receive your postal at the address and have it managed (for example, opened and scanned) and delivered to you online. Take your time in Choosing a Virtual Office Provider as there are many to choose from.
Things to consider include the range of services and support you'll need now and as your business grows. For example, will you need your mail opened and scanned same day? Can you access the physical spaces, for example, day offices, and meeting rooms as needed ? Are telephone management and call answering services offered? Think also about the prestige of the address and what it says about your business and the image that you're seeking to emulate.
Tip: all reputable Virtual Office providers will require ID documents and proof of business registration so don't be offended when asked, as they are protecting you as well as other virtual office members using the same address.
2. Claim & Register Your Business
Legal Registration
When choosing a Virtual Office address, ensure that the service allows you to use the virtual office address for company registration. Check also that you can activate the address service in advance of completing the registration process. This will facilitate the address being used during the first registration of your business and to avoid a "Chicken & Egg" scenario where your can't register your business without and address and you can't use that address before registration.
If you're a sole trader and you'll trade under your own name, then no registration is necessary. If you're a sole trader and wish to trade under a name other than your own name, then you must register the Business Name in the Companies Registration Office. For more on this see this post about choosing between a Sole Trader or Limited Company Structure
Tax Registration
When you set up in business, regardless of the structure you'll need to register for tax (income or corporation depending on how you're structured). If you take on staff then you'll also need to register for employers tax. Ireland's Taxation Structure can be complex so professional advise is recommended.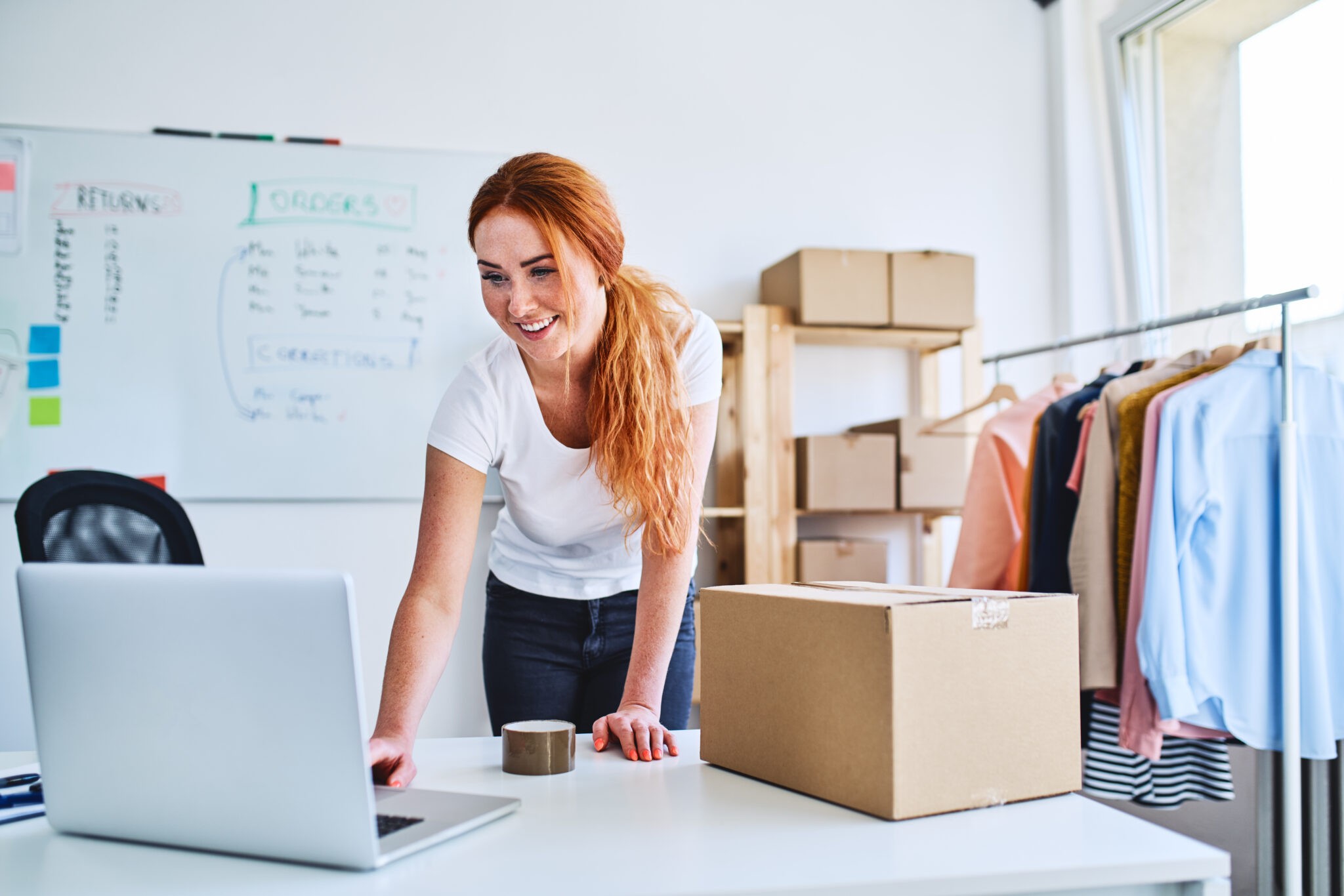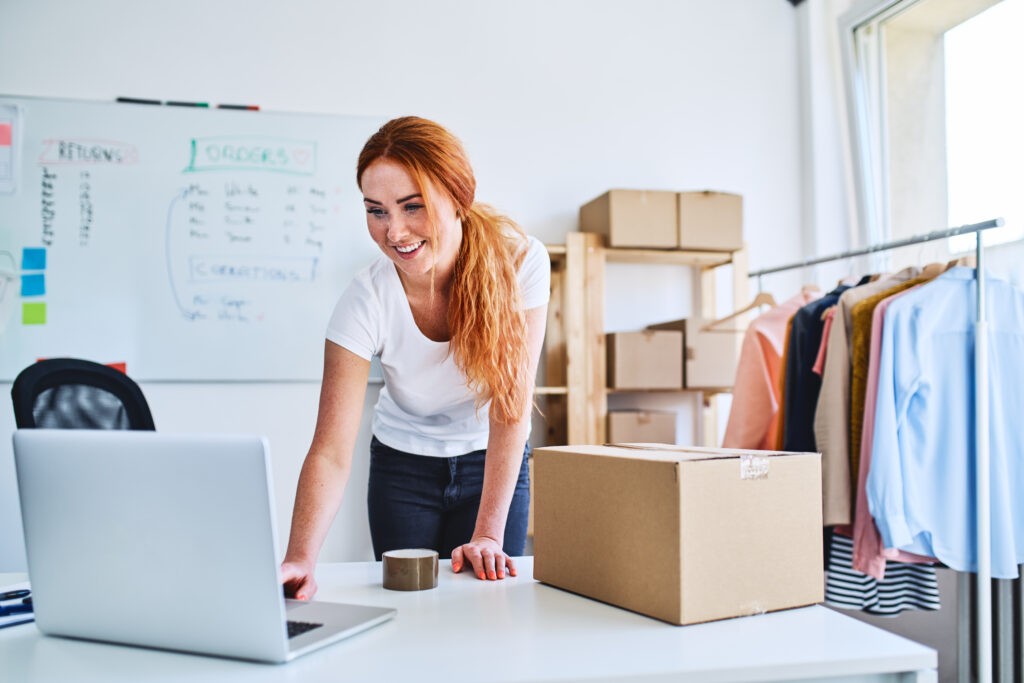 Get A Dublin Virtual Office From €29 /month
Based on yearly plan
Domain Name and Social Media Handle Registration
High on your priorities should be the registration of your domain name name. Some of the more popular providers include Blacknight, GoDaddy & LetsHost
Depending on what you're planing to sell, you may not need to worry about building a website just yet as you can start to operate just using social channels and the direct messaging facility within those channels. At the very least, claim your domain name so that no one else can use it, and keep up with the registration fees so it doesn't lapse.
Next, choose an available @ social media handle and register it consistently across all platforms (for example, on Facebook, Instagram, TikTok or wherever your potential customers are spending time out online) You don't have to start producing content just yet, but like the domain name registration, once you claim your handle you'll prevent others from using it.
Google My Business Registration
Set up your GMB profile to ensure that you get found online. Add your street address, profile, details of services or products. The GMB platform has has become very dynamic recently. For example, you can posts updates that will appear in your Google search results, as well as can answer customers questions and get reviews.
3. Get Operating
You might be working alone or as part of a team, but either way you'll need a structure for working.
Ensure that your Virtual Office address also allows you flexible, part time or pay-as-you-go access to the office space and meeting rooms at your address. This will get you out of the house as needed and open up social and as business referral opportunities. You will also be able to meet your own clients as your address in a professional environment such as a purpose build meeting room or business lounge.
The office space should also accomodate your team members as and when group face-to-face meetings and team get togethers are required.
For those days when you're working remotely or working from home, you'll need your home office space set up right. Invest in a proper desk, good lighting pay the extra for great wifi. Consider enhancing your PC, Mac computer with an external mouse or track pad and think about additional computer screens, particularly if your work involves having multiple browser windows open at any one time. Invest in a good set of headphones or ear buds which can help you to focus as well as block out unwanted background noise.
Invest in the right tools to enhance your virtual office business. These tools can keep you organised and efficient so that your work is as productive end effective as possible as well as keeping remote team connected and engaged.
Automate and outsource as much as possible. There are a tonne of tools out there that can cut down dramatically on repetitive work and make your business run like the smooth profitable machine that it should be.
4. Start Outsourcing
Once you've found your feet, the next stet in growing your Virtual Office Business could be outsourcing.
Outsourcing is a fantastic way to grow your business with the right expertise while maintaining a tight grip on costs. When done correctly, a good outsourcing strategy will give you access to levels of expertise that start ups and small businesses would struggle to employ directly. Outsourcing also allows you to turn off and on the service when needed and avoid the costs associated with keeping staff on pay roll during slow periods as well as paying for holiday and sick leave.
Although it's possible to outsource almost all roles in your business, you should start slow with, for example, administrative or repetitive tasks, and then build your outsourcing strategy once you become more comfortable. Outsourcing correctly is a skill in itself and and once you've tried it a few times, you'll develop a sixth sense for the right people and this will pave the way for you to begin outsourcing more important and even critical business tasks.
Best practice to ensure a successful outsourcing strategy includes taking the time to prepare the brief, communicating effectively and paying the right fee. Good work doesn't come cheap so be prepared to pay fairly for the requisite skills and talent. This approach will also foster a good relationship between you and your database of freelanceres while paying the way for future collaborations.
Our favorite outsourcing platforms are Upwork and Peopleperhour as both of platforms allow you to see samples of freelancers work as well as reviews and typical fees charged.