We are often asked if it is possible use a Virtual Office to open a bank account.
To answer this question, we have examined the experiences of our virtual office customers who have successfully opened business bank accounts with their virtual office plans. We've also taken a look at the on-boarding requirements required by the banks that operate in Ireland, in particular the address requirements for business accounts.
This is what we've discovered:
Yes, you can use a virtual office to open a business bank account provided that the address is a physical street address and not for example, a "PO box". In other words, it should be possible to visit the address. The address must also be capable of receiving post.
In the past, banks that were more traditional in their operational procedures hesitated when customers described their address as a "Virtual Office". But the concept of a Virtual Office is changing in line with the new ways of working – depending on which provider you choose, a Virtual Office is no longer just a postal address. These days, a modern Virtual Office provides layers of services to include access to meeting rooms, day offices, and shared workspaces as well as other administrative supports.
Banks are now starting to acknowledge this new reality.
If it for this reason that we provide our virtual office customers with a written proof of address which sets out the comprehensive range of services provided and describes them as "the provision of office facilities" rather than a "virtual office" service.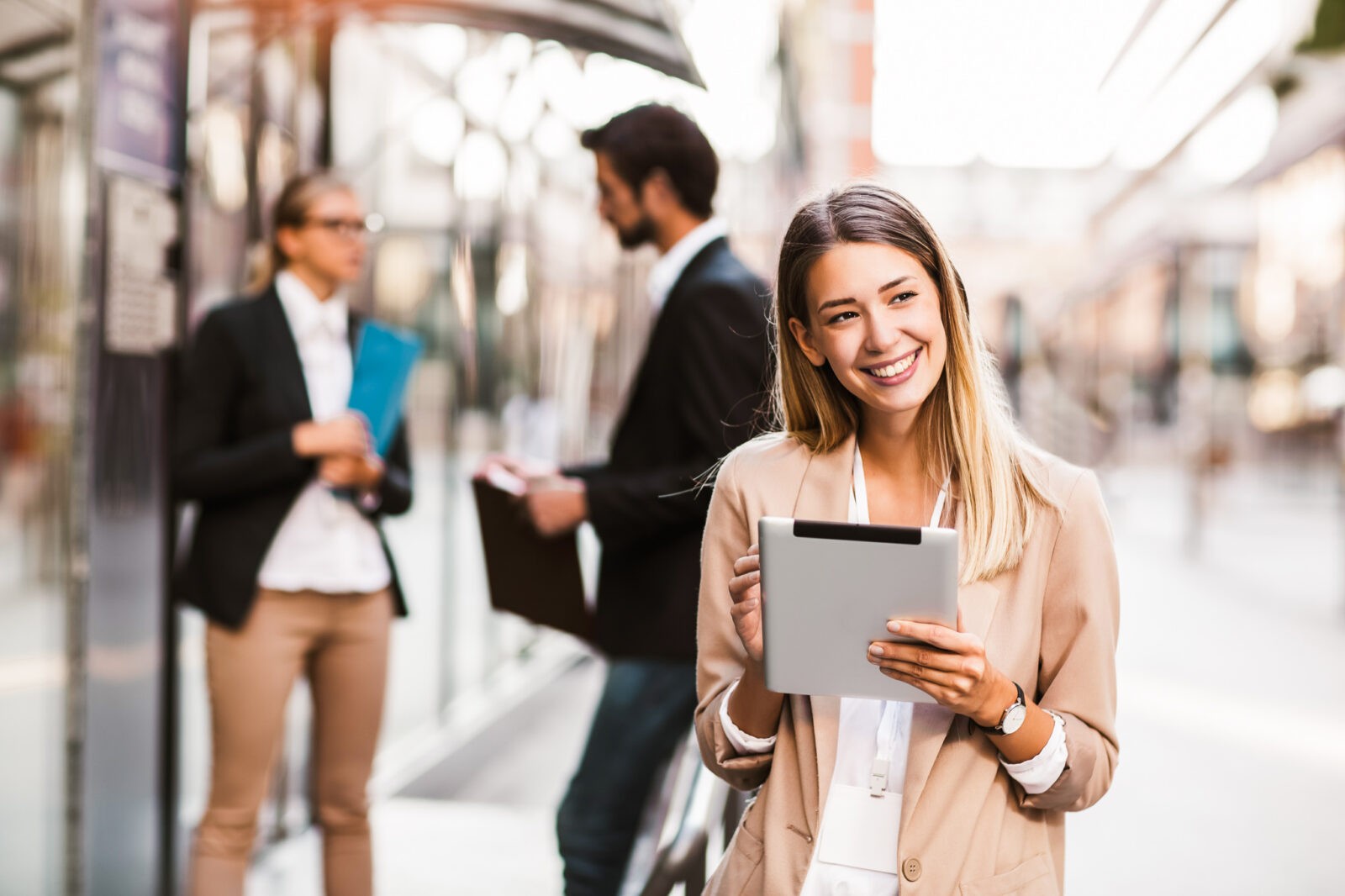 Get A Dublin Virtual Office From €29 /month
Based on Yearly Plan
This is not to mislead. On the contrary, it is designed to accurately describe the true nature and extent of the services that we provide. It signals that the service comprises not just a basic postal address, but rather it is a real physical location where businesses can carry out and perform activities. They include meeting clients and customers, using the day desks and offices as needed and having board and other important meetings. All of which facilitate a business to operate physically from our location.
Each bank will have its own unique on-boarding procedure for setting up business accounts. When it comes to providing a bank with your address in some cases all you need to show is documentation from the CRO (Companies registration office). This is straightforward because when registering your business with the CRO, the address you provide is taken at face value.
In other cases you might asked for additional evidence that you are entitled to use the address for your business. In many of these cases the proof of address which we provide has proven to be acceptable.
Of course, you can always use your home address to open your business bank account but there are significant disadvantages to this. Firstly, if in time you want to apply for a bank loan then you'll want to look professional to your bank. Using your home address for your business is the opposite of professional.
Secondly, if your home address is the same as your registered office address then it will be publicly available for all the world to see. Not a great idea if you're trying to look professional to prospective customers.
Bank requirements
Here are the business bank account application links to some of the more popular retail and online banks:
PTSB – Business Bank Account Opening Requirements
Bank of Ireland – How to Apply for a new Business Account
AIB – Business Account Opening Form
Revolute – Opening an online business account
Bunq – Opening a Bunq business account in Ireland
Hopefully this post has been helpful with understanding how to open a bank account with a virtual office address. In summary, a virtual office is a very inexpensive way to get your business up and running and is much cheaper than renting a traditional office space. If you're interested in reading more about this then check out the case study in this post which is about how Virtual Offices are now a fully legitimate way to run a business.