We're each aware of the benefits of having a great exercise and fitness regime, although busy schedules can sometimes prevent us from maintaining this regime. Recent studies show that people experience immediate cognitive benefits after a single bout of moderate exercise. It has also been shown that working out during the day could be more beneficial than trying to squeeze it a pre or post workday exercise session. So how do you allow for fitness during a busy workday? We have prepared 6 ways to do just this:
Join a Gym near your Workplace
By joining a gym near your workplace, this will allow you to fit in a workout or fitness class at lunch. Some people find a lunch break workout highly beneficial, allowing a mental break from work stress while increasing productivity and energy when returning to work.
Bike or Walk to Work
If this is a possibility then making this lifestyle change, from driving to walking or biking to work is a huge health benefit. Both options provide a cardio workout that will raise your heart rate, breathing and temperature while helping reduce the chances of developing obesity-related conditions that can arise from a sedentary work life
Start an Office Fitness Challenge
It is always easier to maintain an exercise regime with a support network. Encouraging some of your co-workers to take up a fitness challenge ensures more support throughout the workday with both your fitness and diet.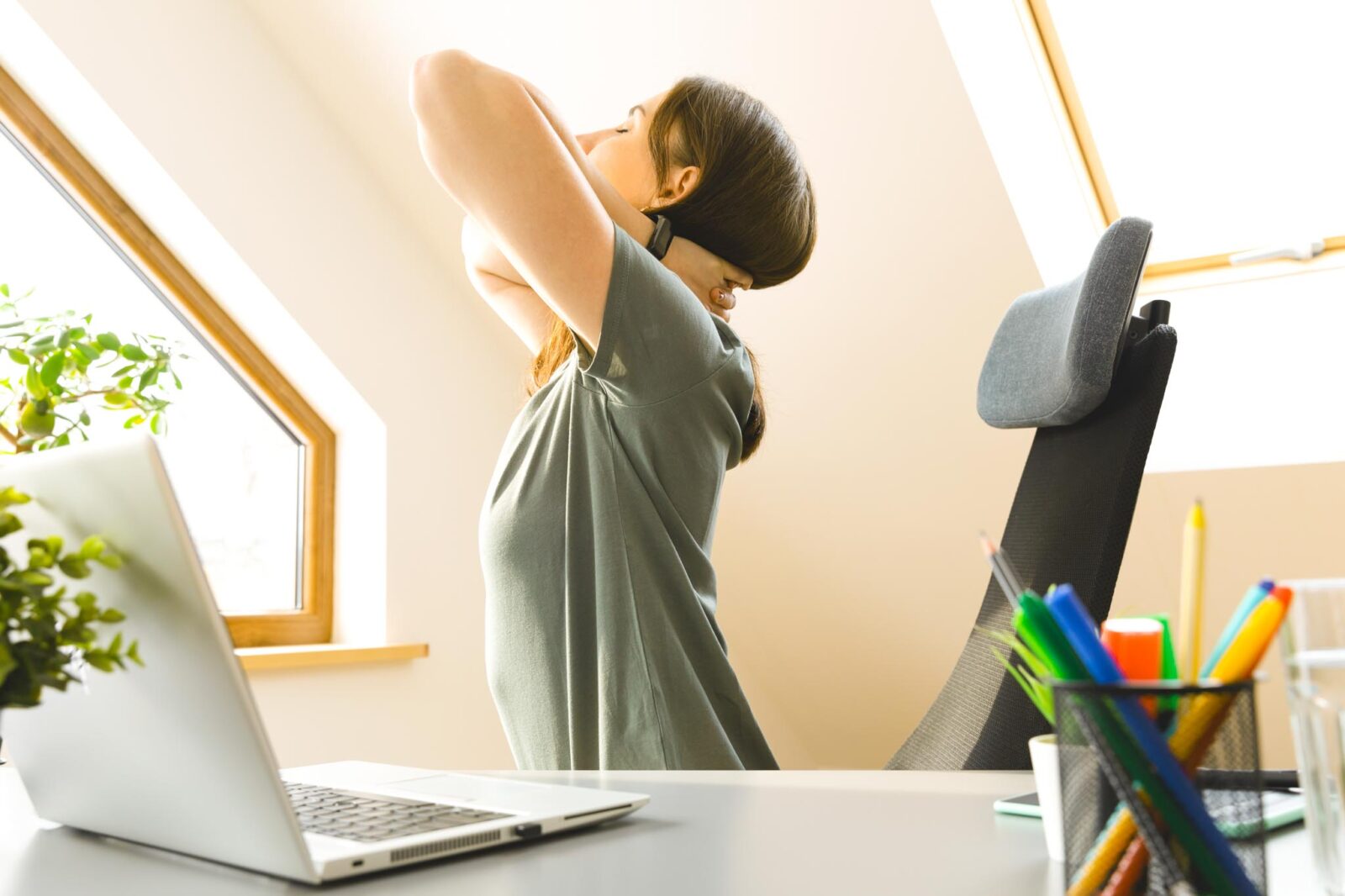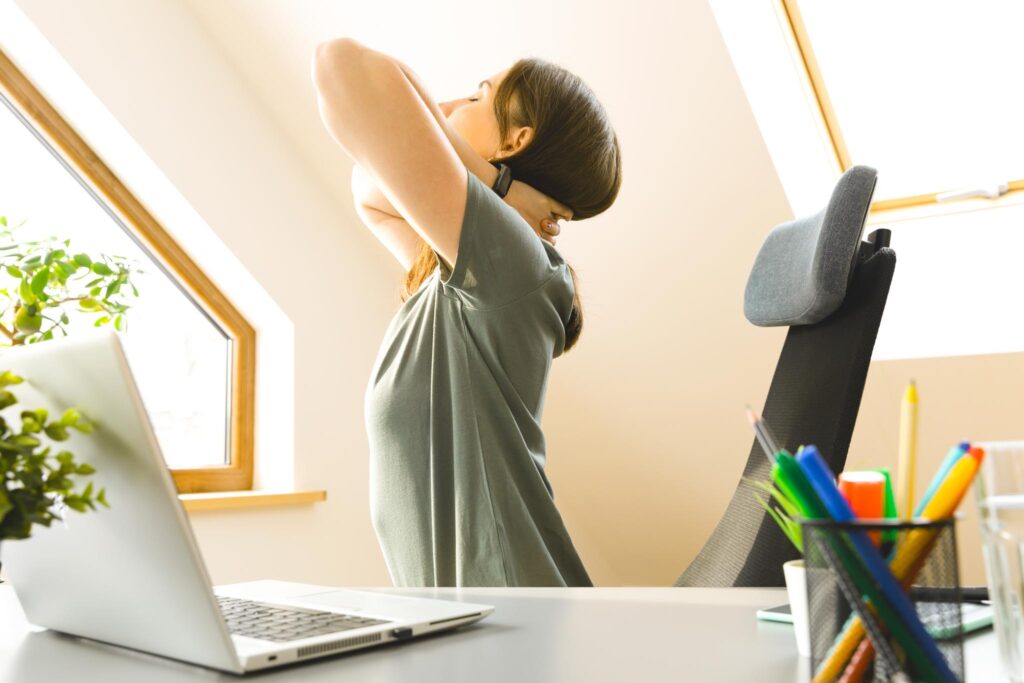 Sitting at a desk or working on a computer, over time can lead to strain on the spine leading to backache
Stretch
If you spend most of your day sitting at a desk or working on a computer, over time this can lead to strain on the spine leading to backache. Research has shown that periodic workplace stretching may reduce back pain by up to 72%. Ensure that you are leaving your desk at least once every hour to combat this possible back strain.
Try Face-to-Face
Regular movement is key to improved health and fitness throughout the day. We have gotten into the habit of sending a message or email to work colleagues in the same building. Instead of emailing or messaging them, if you get up and walk to even a small portion of your co-worker's desks or offices for a face to face chat throughout the day, this will increase your step count for the better.
Park away from the office
If walking or biking to work is not a viable option, then parking further away from work is a great alternative. This in combination with taking the stairs in your building or walking to meet colleagues for face to face conversations as opposed to emails / messages will significantly increase your daily activity levels throughout the workday.