Research showed that in 2017 alone, 269 billion emails were sent and received each day and that number is expected to rise to 333 billion daily emails by 2022. Email marketing is still one of the most successful forms of marketing platforms especially when utilised correctly and as these figures show, it is not going anywhere anytime soon. It can help you find new customers, nurture your relationship with your potential customers and encourage more sales conversions. Today though, potential customers are bombarded daily with emails and just sending a simple marketing email isn't enough to successfully grab attention. We have put together 5 of the top tips to successfully creating an eye-catching email marketing campaign.
Retain Customers with Personalisation
Using the customer data which you have collected, create personal emails in which you address your customer by name. Also ensure your email copy reads to them in a natural way. If you have items for sale on your website, then you can use cart abandonment reminders featuring subscriber relevant products. Research has shown that 75% of email revenue is generated by personalised campaigns.
Create a Subject Line that Hooks
Most people will decide whether they will open the email based on the subject line alone. Therefore, you need to create one that hooks their attention fast. You can do this by again using the information that you have collected and using the potential customers name. Keep the subject line short and snappy with between 3 -5 words including the customers name.
Promote Social Sharing
Design your email so your customer can share a version of it on their social media. Ensure you include social media icons on the email and encourage your customer to share. This will build exposure for your business and help increase your engagement.
Use A/B Testing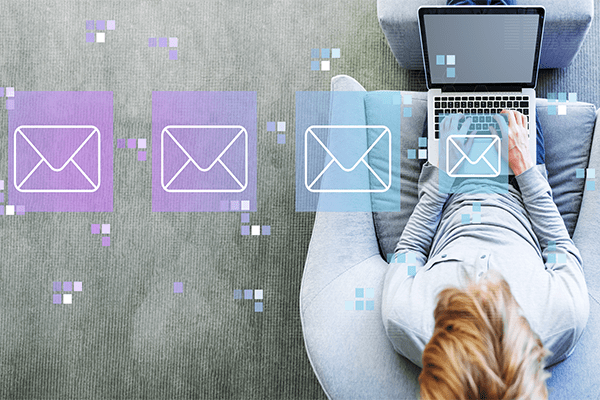 You may have two different formats of emails that you wish to try or different subject lines. Send both versions out with A/B testing and see which works best. Once you know which performs the best and has the best open rate and conversion rate then you can choose that format and put all your effort into the format that works.
Segment Users
Over time you will start to build a customer profile based on their buying behaviour. You can use this information to segment users into different categories which can then be used to trigger automated emails that delivers relevant emails to your customer.