Your business brand should clearly defines your company's vision and establish an emotional connection with your customers.
A successful branding will help increase your sales and establish confidence in your product or service for your customers. While process is ongoing, it does need to be consistent in communication across all areas of your marketing from print & packaging to content marketing. We have created steps that can be considered before, during and after your brand building process.
Step 1: Identify your Target Audience
Before creating your brand, it is essential to know your target audience and what their needs are, so you have a clear and concise idea of who you are trying to attract. Take time to create a well-defined target audience description using demographics, psychographics and behaviour. This thought process helps to inform your branding design, marketing message, social media content and overall marketing behaviour and strategies.
Step 2: Create your Mission Statement
A great mission statement for your business or company, will not only entice potential customers but may also help recruit new talent to your team. Keep your mission statement short and snappy with a clear description of your businesses overall goal and what product or service you are providing.
Step 3: Research Competitors
Check out competitors marketing and branding, ensure your branding stands out. Researching competitors will help you learn what market forces or trends are affecting your business. It will help you identify the size of the market and what you can do different to make your product or service more attractive.
Step 4: Focus on your Customer Value Proposition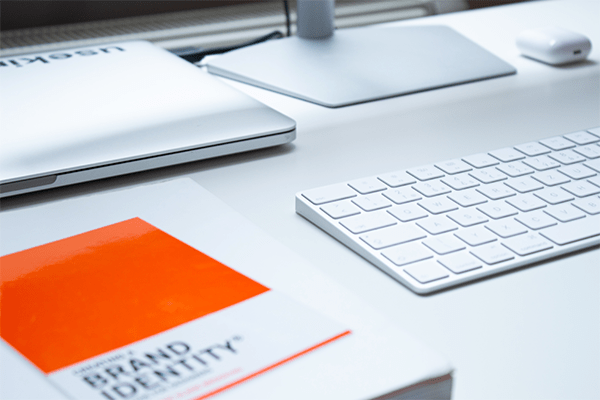 After you have finished your market research, you should have a clear idea of what makes you unique to your competition. It is this unique difference that will make you stand out and that you will need to communicate to your potential customers to stand out in the market.
Step 5: Determine your Brand Identity Guidelines
These guidelines include your strategy, your brand story and your mission. It will also include the language you may use and the brand visuals such as logo, alternative logo, brand typography, brand colours, brand imagery, social media assets and so on. Your brand guideline document should be designed as something that anyone could pick up, look through and then fully understand your brand and ethos.