There is no denying the power of podcasts as a marketing tool for your business. They allow you to create a genuine connection with your audience while building authority within your area of expertise. Podcasts versatility has seen an increase in popularity since they were created in 2005, ensuring many big brands and businesses have begun capitalizing on the popularity of this form of media. Here are 5 reasons to start your business podcast today:
Adopt New Lifestyle Routines
Podcasts have become a place where listeners go to gain expert knowledge and grow in either a business or on a personal level. When your potential customers listen to your podcast, you will be building your relationship with your listeners and helping to build familiarity with your customer base. In time, this relationship that you have built can lead to sales conversions over time.
Podcasting is a Video Equivalent
With video there are many factors to consider from lighting to background visuals followed by suitable editing to the content created. With podcasts this is not the case and they require less work. The other benefit is for people that lack camera confidence, podcasting provides a great alternative. You can still provide potential clients with knowledge in your area of expertise while marketing your business without the pressure of feeling uncomfortable in front of a camera.
Support Other Businesses
The easiest way to ensure that you are offering a wide range of valuable advice and knowledge to your listeners, is to bring guests that are experts in other areas on your podcast. Not only will you be broadening your podcasts information with providing additional advice, but you will be allowing your guest expert a platform to gain exposure for their business. This will help develop great professional relationships and help you network with other business owners.
They are easy to make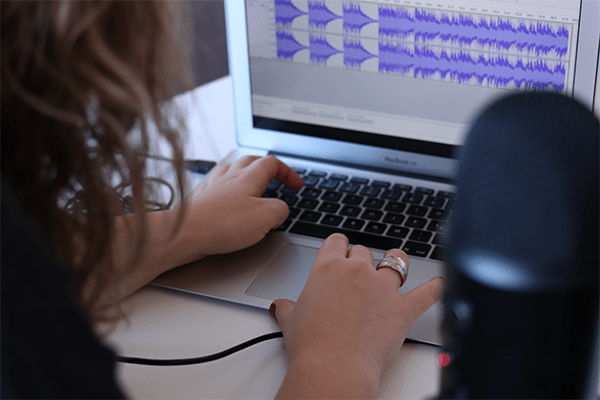 A Podcast may seem extremely technical and complicated to set up, but it is easier than you may think. Setting up a podcast requires only a low-cost investment and requires only minimal equipment. Here Pat Flynn, takes you through his step by step guide on the basics of setting up your podcast.
Podcasting will Improve your Public Speaking
Public speaking is not something that comes naturally to most people, it is something that you develop with practise over time. This is where podcasting can help build your confidence helping you develop a natural flow to your speaking skills and another platform in time to promote your business.