Suddenly Working From Home?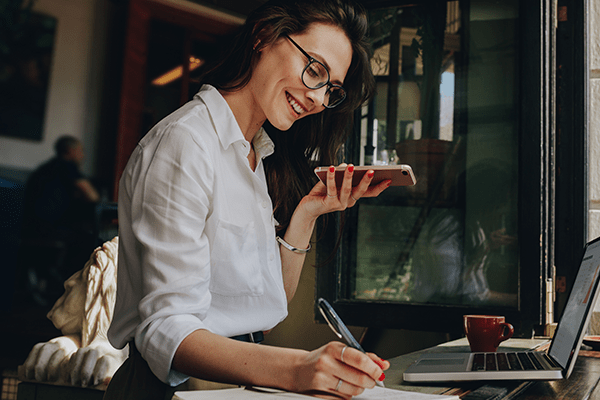 Many of you have found yourselves unexpectedly working from home. To ease the transition, we've put together a quick list of Tips and Tools that might come in handy during this difficult time.
TIP #1 CREATE A HOME WORKSPACE
You may be working from home for a while. Give the dining room table a miss and invest in a proper desk and office chair. Harvey Norman is offering good home office deals right now.
Once you've got the kit, set aside a workspace in your home where your least likely to be  interrupted, preferably a space with a closed door. Minimise interruptions by being firm with family and co-house members.
TIP #2 PERFECT YOUR WRITING SKILLS
You'll likely be communicating by written messaging, for example when using Slack or other Instant tools. It can take time to master effective communication in this way. Be clear and be precise and deliberate in your text. Don't leave room for ambiguity. If in doubt, use tip #3
TIP #3 CLARIFY WITH VIDEO CALLS
Video calls are not just for scheduled meetings. They are very useful if something is being misunderstood in, for example a slack or email thread. Don't be afraid to drop in a link to a Zoom video chat suggesting that you and your colleague video chat even for just a moment or two. Visual communication can be the antidote to misunderstanding.
Remember before you jump on a video call, check you background scenery, your lighting, your microphone and your laptop speakers. Don't be afraid to use the mute button when needs be.
TIP #4 TAKE BREAKS
Take structured breaks. Morning coffee time and lunch time. Make an effort to try an activity that helps to differentiate between work time and clocking off. Mark the end of work time by  the garden for some fresh air, taking a walk or trying a home workout –  Kaylaitsines has some great ones to choose from with no equipment needed! Try also Fiit which is perfect for home workouts in small spaces.
TIP #5 USE THE RIGHT TOOLS
There are multiple remote work tools out there. For those who find themselves thrown in at the deep end here is our list of essentials to get you started:-
• Slack – Instant Messaging, video calls and more
• Google Drive – File Sharing and real time document collaboration.
• Zoom – Video Conferencing. Great for large teams and inviting third parties.
• Asana – A team project management platform. Create tasks and to-do lists, allocate responsibility, track progress and accountability.
• Dropbox– Reliable file sharing with collaboration tools.
TIP #6 AVOID THE SOCIAL MEDIA RABBIT HOLE
What starts with a quick peek at your insta feed can end up as a time  loosing hypnotic sesh of time you'll never get back.
Use "Screen Time" on your phone to limit the time you spend scrolling. On iphone go to settings> screen time> downtime. During downtime, only apps that you choose to allow will be available. Alternatively, turn off notifications for the worst offending apps (eg that WhatsApp group that just won't stop).
Other tools out there enable you to limit the amount of time you spend on websites. Stay focused is one such tool that you can add as an extension to Chrome.