Office Suites Club member and founder of Eirini Designs, Irene McNamara tells us about her remote working journey.
The lure of working remotely may be strong and if you are looking at the life of a remote worker with awe and a hint of jealousy, then you are one of many. I was just like you. I craved the freedom to escape the 9-5 and be location independent. With my love of travel igniting this desire for freedom. I blazed into the remote working world with buckets of enthusiasm and energy, while experiencing what has been an incredible learning curve.
From the outside, remote workers appear to have the idyllic situation especially regarding their work/life balance with more control in choosing work hours, while not having to answer to a possible demanding boss, having to be cooped up in a cubicle office space and being location independent.
This is all true and many combine their love of travel into that lifestyle, you will have incredible freedom and I love the fact that I can plan my life around work. I don't have to ask for time off or miss family occasions of importance because I am unable to get time away from work. You are probably wondering, what downside did I discover? It all sounds incredible, but everything does in fact have a flip side.
As a freelancer, I now enjoy the freedom and the ability to work from anywhere whether that be at home, from a coworking space or a coffee shop but my experience will also play out for those who are employed but afforded the same freedoms under a remote working policy.
"Working remotely requires you to be attentive to your wellbeing both mentally and physically."
While working as an employee in a business, I was no stranger to targets and was tasked with deadlines to meet. There were pressures here and there, but I always had a support network and I never felt alone. I had a manager to help manage the workload associated with these targets and deadlines. I had co-workers and a support team to back me up if I got stuck and to help me out.
As I began working in a remote work setting, I quickly realised this was not the case. I had to manage my own time and workload. After the first few months I started to realise I was in real danger of burnout by having work take over my life. My sleep pattern began to become affected as I would plough through my workload late into the night without giving myself a break. I was isolated and didn't know how to switch from work mode to relax mode. This in turn meant that my mind was doing somersaults when it was time for sleep, and I would be awake until 2am or later with plans or ideas I had as I had worked so late into the night. I was getting both mentally and physically exhausted. This was not the freedom or carefree lifestyle I had envied! I was slowly getting swamped, with my days disappearing and no idea where the time had gone, the pressures began to build up. I discovered that I was falling into the first trap of remote work – Self Imposed pressure.
I knew this situation was wrong and I had to make changes for both my mental and physical wellbeing. While not everyone will fall into this trap, a 2019 Buffer survey found that the flexibility of remote work sometimes made it difficult to shut off from work and make use of free time. At least, that's the case for 22% of remote workers. While a study conducted by Professor Timothy Golden, Ph.D. in Management, University of Connecticut and M.A in Industrial/Organisational Psychology and his colleagues learned that;

So how does a person get to this point when they have complete control over their work schedule? The answer I think lies in self-discipline. I took a step back and began to identify how I had gotten to that point and what areas I needed to make these changes. My work is in creating, both graphics and writing. I can often change details on a creation a million times because it's "just not right". If you are prone to this, then you need to address this over analysing. The problem is, the longer you look at a piece of work that you have created, the more details you will want to change. You will waste hours poring over something needlessly tweaking and editing and I found that this is a practice which is more likely to take hold when working in isolation. The end result, hours wasted and a barely noticeable difference to the overall result. Setting unreal standards for yourself with perfectionism is setting yourself up for failure. You need to learn how to identify your triggers and overcome them .
A Gallup poll found that remote workers log an extra four hours per week on average compared with their counterparts in the office. My over analysing mode often meant my time management went out the window, but there are many other reasons for time management to go askew. In remote work, I found that you will have that freedom to work late into the night if you choose, you will also have distractions such as friends calling if they know you are home or being tasked with little requests to help out friends or family as you have a flexible schedule. These little habits or distractions will set you back in your workload. I found setting work hours, which don't need to be 9 -5 but hours that worked for me and sticking to them helped. Setting and sticking to clear boundaries with friends and family members eliminated interruptions. Putting my phone aside and only checking emails or messages when I had completed a portion of work or was on a break also helped. Learn to monitor your time and take full advantage of the many apps out there that will help you manage your time more effectively.
One such app that I would recommend that frequently gets positive feedback is Rescuetime with PCMag saying "RescueTime is simply the best time-management app we've ever tested. It helps increase your productivity by monitoring your computer use and informing you when and how you're both productive and distracted."
Another factor was not taking time out for me, which is not only important but essential. Not only taking breaks but to spend time doing something completely unrelated to your work. Meditate or get out in the fresh air, if you are working on your computer or phone all day then try something like hill walking where you have very little to no phone reception and no temptation to check emails of work related messages. I found that I started to become completely unproductive and my creativity was drained from staring at my computer screen. I was also losing my desire for the work as it was becoming a struggle to formulate new ideas and I was not achieving the quality of work I wanted.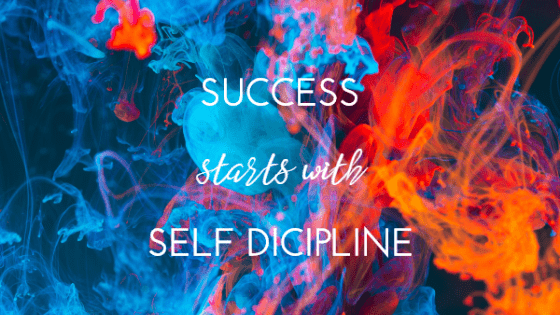 Working at home 100% of the time was another negative for me, I found I was more effective when I left the house to work in a café or co working space. I was more engaged and aware of my time management in relation to my workload. It also gave me an opportunity to engage with others, reducing my isolation. Interestingly, recent research by Gallup discovered that there seems to be some sort of middle ground with remote work and employee engagement. According to research, people who have never worked remotely and those who work remotely 100% of the time have the same level of engagement. Telecommuting statistics show us that people who work remote 60-80% of the time have the highest work engagement: 41%.
While remote work is growing among companies, it is still in the evolving stage especially here in Ireland. We are constantly learning the better approaches to effectively sustain remote work in a way that is beneficial to the worker and the company that employs them. What the year has taught me is although remote work has huge benefits, you need to be conscious and aware of your mental and physical wellbeing and have an iron will when it comes to setting boundaries. If you are neglecting your wellbeing, you will not be able to sustain a remote work lifestyle in the long run and eventually your work will suffer. Avoid isolation where possible, if you are feeling isolated there are websites such as Meetup, which allows you to create a group chat with other digital nomads, remote workers or freelancers in the area and organise group meetups.
Office Suites Club: If you're a remote worker / freelancer and you'd like a professional Dublin business presence, mailing address and professional place to meet clients, then check out the Office Suites Club Virtual Office service from just €39 /month. With this service, you can use the address on your business cards and marketing materials, your post is delivered to you online and you'll have access to onsite meeting rooms and office day desks on an easy book pay-as-you-go basis.