Coworking spaces have been around for several years, with one of the first modern coworking spaces being opened in 2005. These spaces have seen a huge rise in popularity in the last few years and are expected to continue growing, with an expected annual growth of 13% worldwide and 6% in the US in the next 3 years.
With advances in technology and more flexible job opportunities from companies, people are choosing to work outside of the traditional office setting in favour of coworking spaces. But are they worth the hype? Here we have put together 5 proven ways in which coworking spaces positively impact and improve your working mental wellbeing and productivity. If you are on the fence about whether you should invest in working in a coworking spaces or not, then this may help with your decision.
Coworking Promotes Productivity
Working in the traditional office setting, a lot of positive energy can be lost to office politics or unhappy work colleagues. Let's face it, every office has their Debbie Downer that doesn't want to be there. This over time can impact and reduce your productivity. People that are using coworking spaces are working on their own projects, with their own schedule and more importantly they want to be there. When given the option, a significant percentage of workers would prefer to work from a coworking space rather than the traditional office.
More Flexibility
A coworking space allows you the freedom to set your own work schedule while working in a positive collaborative environment. You have more flexibility with work options and hours, you don't have to be their daily, you may choose to be there part of the week or work for half days. You can put in a long day when you have a project due then give yourself some easier days in between projects to take a break for a yoga or a workout class during the day every now and then. This flexibility is rarely if ever available within the traditional working office space.
A Sense of Community
A coworking space will help you expand your knowledge and skills. You will get to meet people in a diverse group of professions that you may never have had a chance to meet in the traditional office setting, while providing opportunities to help others out with your own unique skillset. Working with people that are working in different areas of work will also help strengthen one's own work identity. This sense of community is vital as working solo at home, although the dream, can be lonely and isolating. Over 80% of people reported feeling less lonely and even found they built meaningful friendships with other coworking members.
More Meaningful Career
A Harvard study found that, people who work in coworking spaces find their work more meaningful as more often than not they have chosen projects they care about. This allows the worker to give the project their full attention combined with a great sense of satisfaction when the project is completed. This will have a huge impact on you overall, as it has been proven there is a direct link between job satisfaction and mental wellbeing.
Happier Work / Life Balance
Working from home is the dream but unless you have a designated office space in your home, then you may have an issue keeping your work/ home life balance. The temptation to complete another work task or not switch off from work will be there or there may be distractions in the home place when trying to work. A coworking space allows you the flexibility to finish your projects when best suits you without distractions while giving you a distinct line between work time and recreational time.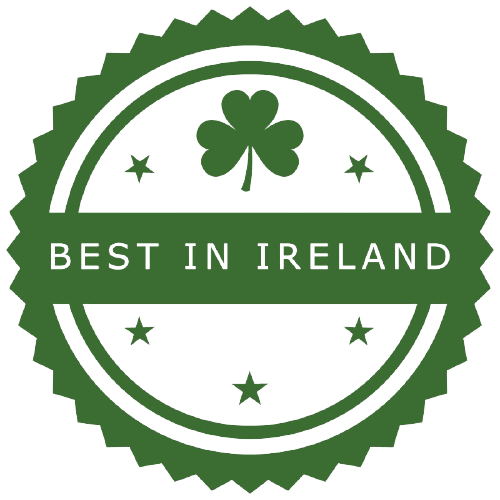 Coworking is a billion-euro industry (the global market value of flexible workspaces is roughly €23 billion), and is fast becoming the preferred workplace of many of today's working professionals. It's exciting to see how the industry evolves in the years to come and to have the chance to be a part of this cultural shift in the way people are working.
We're Featured
At Office Suites Club we provide coworking space for start ups, SME and also for larger corporates seeking to engage a hybrid or hub & spoke working model. You can find out more by clicking here on this link.
We're also proudly featured on the Best Coworking Spaces in Ireland list curated by the team at Best in Ireland.