One of the fastest ways to grow and scale your business is through networking. Networking provides your business with an opportunity to strengthen business connections while giving you access to possibly new job opportunities. A great business network can also give you fresh ideas and be an excellent source of new perspectives. We have put together five networking events that are being held this February around Dublin for you to start advancing your business connections.
Speed Networking Event in Dublin
Date: Monday 17th February
Location: J.T. Pim's, 4 South Great George's St, Dublin
This provides a structured opportunity to meet accomplished likeminded professionals, whether you are an entrepreneur, small business owner etc. This event is strictly business intended for professionals to give you a chance to broaden your business, social or enterprise contacts.
Date: Multiple Dates
Location: Bank of Ireland, Ballycoolin, D15 AKK1
Venture Network is a leading B2B referral networking organisation. Venture helps to empower your business by providing a healthy networking environment for referrals and providing advice to help enhance your business.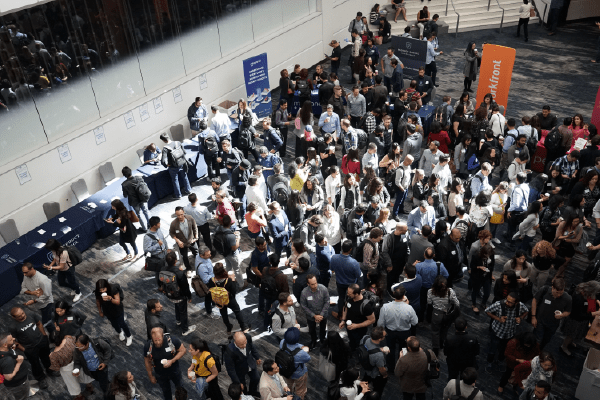 BNI Drumcondra Weekly Business Networking Meeting
Date: Meetings every Tuesday
Location: Croke Park, Drumcondra, Dublin D03 P6K7
BNI Drumcondra is a group of businesses from across Dublin that meet for a networking morning each week in Croke Park and work together to develop leads and increase each other's referral revenue.
Date: Tuesday 18th February
Location: HOUSE Dublin, 27 Lower Leeson street, Dublin 2
The Women in Business Network is an organisation of self-motivated businesswomen, supporting their professional and personal development through networking. This is a diverse group of SME owners to entrepreneurs, employees to leaders, all supporting the various types of businesses involved in the group.
Mercer – Network Mentor Event: Future Readiness
Date: Thursday 13th February
Location: Camden Court Hotel, Camden Street Lower, Dublin
Hosted by John Fitzgerald who is a passionate speaker on the topic of Future Readiness. John is the founder of Harmonics Career Crafting, Harmonics Recruitment, The Future Career Readiness Index and co-founder of Harmonics Financial and MyMoney.ie. John shares his "My Career, My Business Model" to take more ownership and control of your future career.