Working remotely during Coronavirus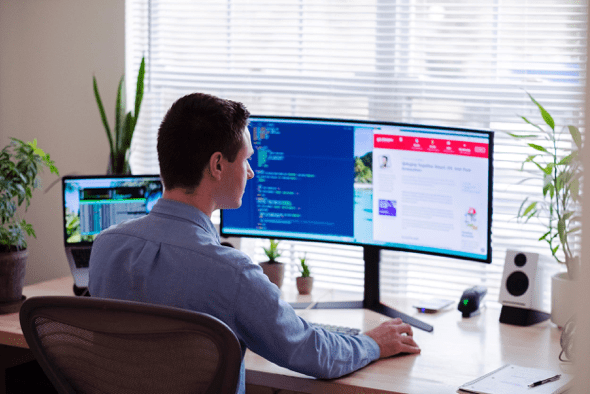 As this is being written, the world is being gripped by Covid 19 as a result of Coronavirus pandemic. As concern rises businesses have begun taking evasive action to reduce the spread of the virus among their employees. With this action resulting in companies sending workers home with directives to telecommute.
In Ireland, recruitment company Indeed became one of the first companies in Ireland to implement a work from home policy for their employees. This was followed by similar directives from other larger companies, Apple instructed the same of its 6,000 Irish employees while Google did likewise, with their 8,000 staff stating that the work from home policy where possible would remain in place for an indefinite period.
"Everyone who can work from home should work from home"
While this new working arrangement has led to a surge in demand for video-conferencing apps such as Tencent's WeChat Work and Alibaba-owned DingTalk. US company Zoom, another video-conferencing provider, has seen its stocks rise at a time when others are seeing their stocks fall.
Other areas of concern include Ireland's broadband infrastructure and whether it can cope with the increased congestion. Eir has more than 947,000 broadband subscribers and 730,000 fibre broadband connections. Virgin Media Ireland has 378,200 broadband customers. These companies have said they are confident that our infrastructure will be able to support the increased usage.
While remote work has been growing steadily over the past few years across the globe, it was never expected that this would be how some businesses would begin implementing it. For many workers in the current crisis, the lack of commute and early start may seem like a dream opportunity come true, giving them a chance to experience and trial remote work. But if you have never worked remotely before then there are some challenges in store.
Are you finding that you are struggling to maintain your work already?
While this work arrangement may be new to you, there are some of us that have been working remotely for a while now and have a few tips for you on the pitfalls you may be currently experiencing.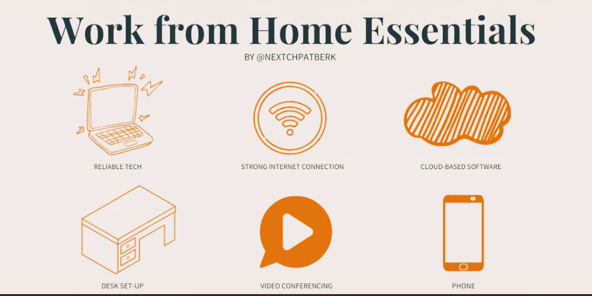 Create a Workspace in your Home
Firstly, you will need to set aside a workspace in your home where you won't be interrupted, can take phone or video calls and that has no distractions. Working from home is not an opportunity to chill out while catching up on the latest Netflix series and glancing at the laptop periodically. This is the fastest way for your work to pile up and for you to fall behind. Take the opportunity to get it right this time and maybe your boss will let you do it again!
Hone your writing skills
When working from home, you'll be primarily be communicating by written messaging, for example when using Slack or other IM tools. It can take time to master effective communication in this way. Be clear and be precise and deliberate in your text. Don't leave room for ambiguity.
Use the right tools
There are multiple remote work tools out there. For those who find themselves thrown in at the deep end here is our list of essentials to get you started:-
Slack – Instant Messaging, video calls and more
Google Drive – File Sharing and real time document collaboration.
Zoom – Video Conferencing. Great for large teams and inviting third parties.
Asana – A team project management platform. Create tasks and to-do lists, allocate responsibility, track progress and accountability.
Dropbox– Reliable file sharing with collaboration tools.
Maintain robust communication with your team
Structure each day, decide when you are going to take breaks and what time you will start and finish working for the day. If you are part of a team, check in regularly and keep constant communication with your manager. Being part of a team and working in an office environment for many people boosts their creative side. Working remotely is more isolating and can hamper that creative nature, touching base with other team members will help prevent this from happening.
"Have really clear-set expectations for communications day to day. Ask your manager if they don't mind having a 10-minute call to kick off the day and wrap up the day. Often times, managers just haven't thought of it."
Use Video Calls for clarification
Video calls are not just for scheduled meetings. They are very useful if something is being misunderstood in, for example a slack or email thread. Don't be afraid to drop in a link to a Zoom video chat suggesting that you and your colleague video chat even for just a moment or two. Visual communication can be the antidote to misunderstanding.
Structure Virtual Meetings
Regular virtual meetings with some or all team members throughout the week will keep everyone motivated and on the same page regarding what is expected of them. If you are not used to having virtual meetings with team members, then it is essential that you have a good structure to your meeting. Some suggestions are:
Send reminders to all participants 30 minutes before the call to ensure they log in on time.
Send guidelines to participants to include advice on setting up in an area of their home that has minimal distractions and that will allow them to focus on the call.
Have a chairperson to manage the call and keep the flow of any discussions. In conferencing call apps such as Zoom, you can mute and unmute conversations which will allow people to all have an opportunity to speak on a topic without talking over each other.
Ask participants to have done a test on all technical equipment to ensure they are properly set up when the call is due to take place. Otherwise it can be very distracting to a video call.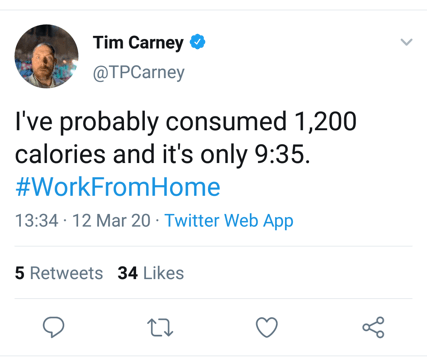 While we are currently in uncharted waters economically, one thing is for certain. The Coronavirus (Covid 19) has fast tracked the future of remote work and has forced larger enterprises to rethink how they are doing business.
The Sigmar EY 2020 Talent Leader Pulse Survey, which is the largest HR and employment survey in Ireland with 326 senior executives taking part, said the flexi-workforce now makes up 21% of the total workforce in Ireland prior to Covid 19.
While social media is awash with theories that this current crisis will be the moment for remote work to shine, this may not be the case. Yes, many companies will now need to focus on reviewing policies on the area of remote work. While some companies like Best Buy and Yahoo have tried remote work in the past and found it didn't suit them, they may now be reviewing their policies.
The more likely outcome from this unplanned experiment is companies and businesses will be more open to having discussions regarding remote working policies. Now that the focus has been shifted towards these more flexible work arrangements, the world will be more acutely aware of the technologies that are required to make this happen and begin creating them with this in mind.
To stay up to date with developments Coronavirus (Covid 19) and find out how you can protect yourself and others be sure to consult the World Health Organisation website HERE and the Irish HSE website HERE
Some Other Resources:-
World Health Guidelines on Meetings and Events in the Context of Covid-19 WHO.Recommendations.Meetings.extract
HSE Flyer On How to Protect Yourself and Other From Covid-19 HSE.covid-19-how-to-prevent-a3-landscape-poster